The WiSER Podcast | Season 5 | Episode 1
Monday, 13 June, 2022 - 20:00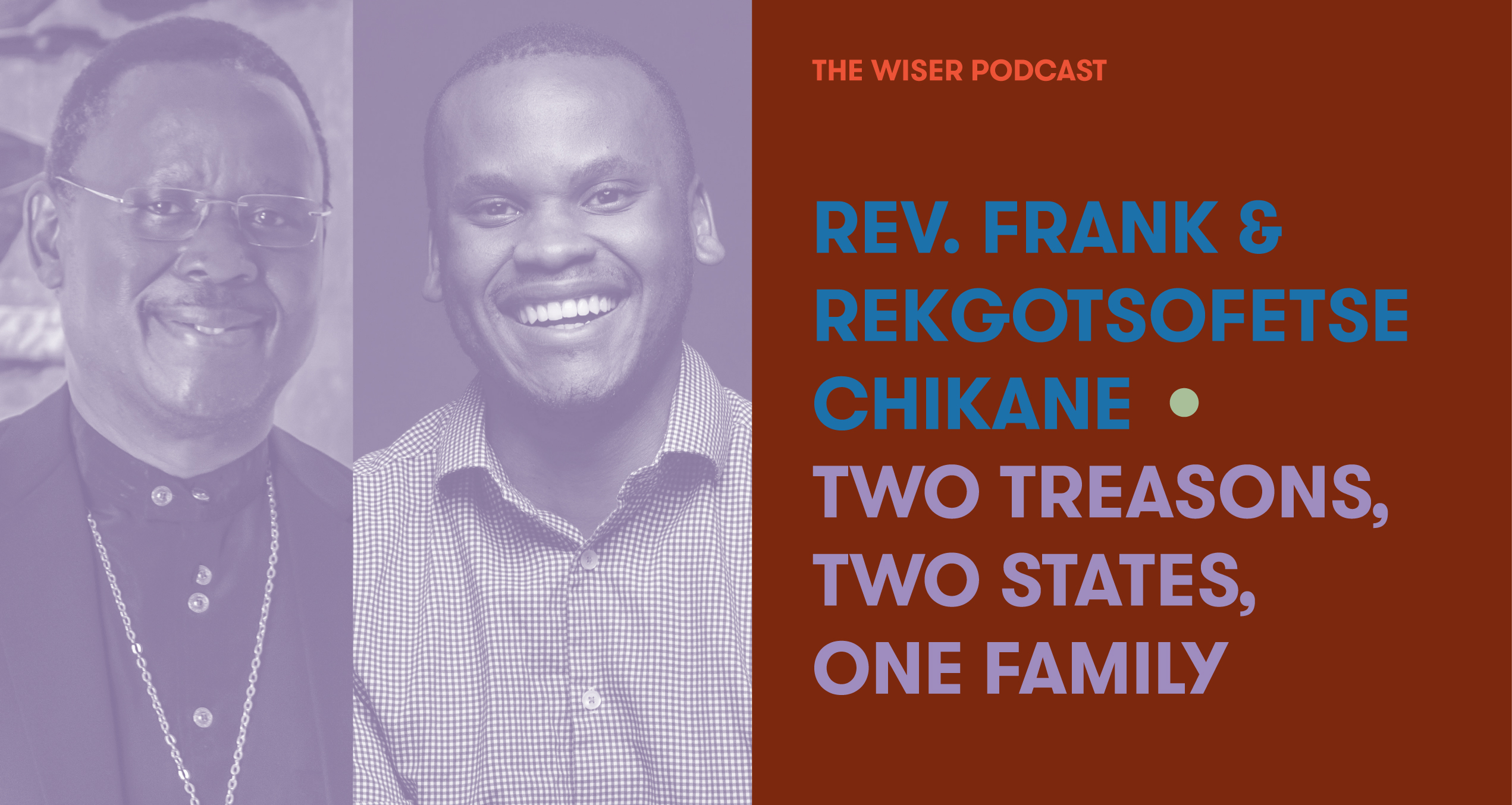 In Episode One of Season Five of The WiSER Podcast, the Reverend Frank Chikane and his son Regotsofetse Chikane, recollect and discuss the moment – separated by 30 years – they were each arrested for treason – by the apartheid and post-apartheid states, successively. As prominent anti-apartheid activist and #FeesMustFall activist respectively, they retell their experiences - and the conversation reflects on the state of a democratic South Africa, the current dangers it faces and what choosing to fight for a more democratic state has meant and will come to mean, then and now.

Regotsofetse Chikane is a Lecturer in the School of Governance and a visiting research fellow at WiSER.
The WiSER Podcast Team this year is convened by Sarah Nuttall, sound editing by Sizwe Mpofu-Walsh and designs by Bronwyn Kotzen.