The WISER Podcast | Season 3 | The Collection
Tuesday, 6 July, 2021 - 13:30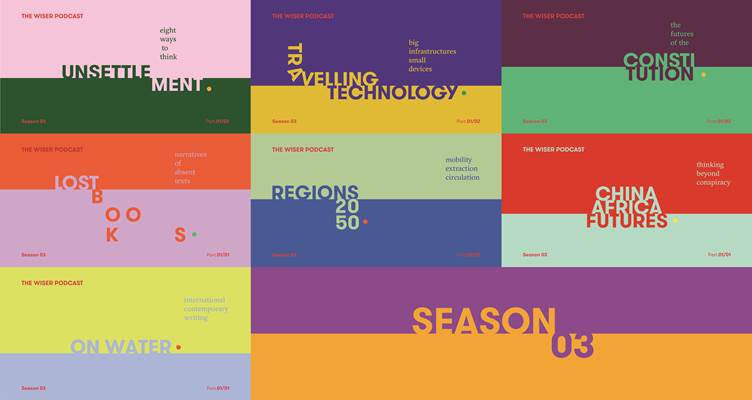 Today we release the full suite of podcasts that have made up Season 3 of The WISER Podcast. In this 2021 edition, we have offered longer, 28-minute podcasts focusing on a particular theme or concept and drawing on multiple voices as we do so. These podcasts have appeared in either a two-part series or as a single episode. In case you missed any or would like to have a record of all of them for your reference, please see them at the link above. Our podcasts have attracted more than 17 600 listeners so far from many parts of the world.
In September we will release our final season of the year, Season 4.
You can find our WISER transcripts here.

The members of the WISER Podcast team are Sarah Nuttall, Sizwe Mpofu-Walsh, Isabel Hofmeyr, Tinashe Mushakavanhu, Mpho Matsipa, Achille Mbembe and Bronwyn Kotzen.