The WISER Podcast | Season 2 | Episode 3 by Sakiru Adebayo
Thursday, 17 September, 2020 (All day)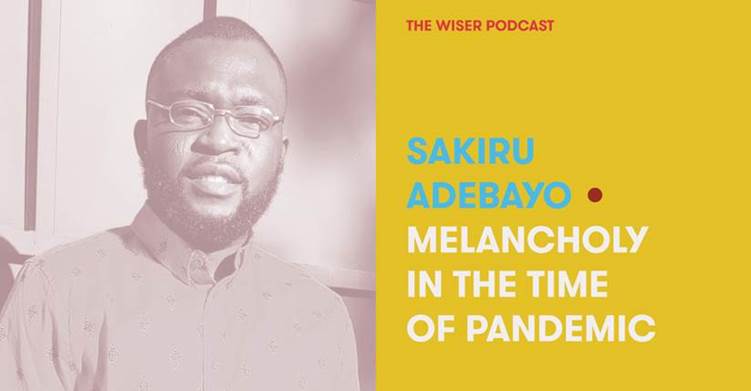 In Episode 3 of Season 2 of The WISER Podcast, Sakiru Adebayo discusses what it means to be melancholic, especially in the time of a pandemic. He suggests that Covid-19 melancholy can be thought of in part as a condition yet to come, as we postpone aspects of our reckoning with loss to the post-Covid period. He reads the temper of the social and political present as a melancholic one.
The WISER Podcast is also available on Apple Podcasts or Spotify.
Sakiru Adebayo has a PhD in African Literature. He is currently a postdoctoral fellow at WISER. He is interested in questions of memory,  mourning and melancholy in African literary works and cultural practices.