The WISER Podcast | Season 02
Monday, 2 November, 2020 - 23:30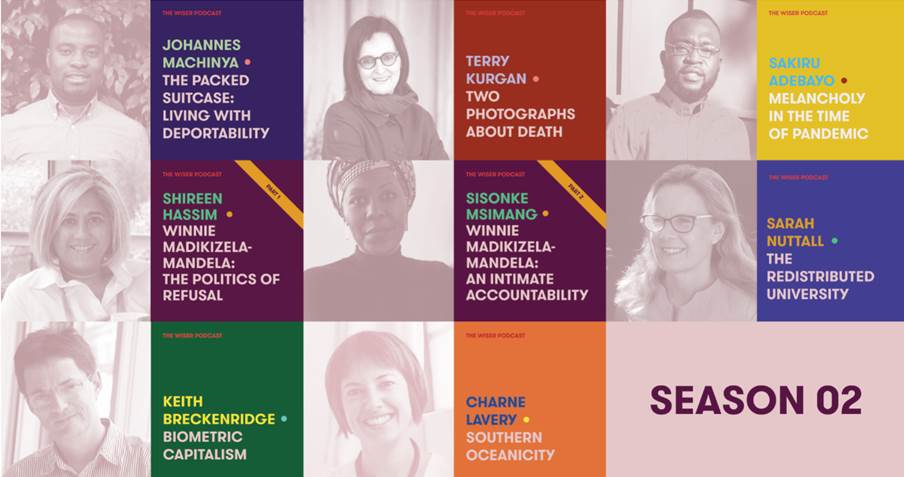 Today we release Season Two of The WISER Podcast Series. The series launched in April of this year, partly in response to lockdown conditions and with the intention to profile the work that WISER researchers do, individually and in conversation with each other and with the global academic community.
 We have produced 21 podcasts in total, profiling the work of 30 WISER researchers. Across the series, we have reached nearly 10 000 listeners from the African continent and around the world.
In 2021, we will develop new formats and a wider range of interventions. We will release written versions of the podcasts in the form of e-books and offline publications, as public archives of the audio-work done and for ease of reference and citation.
 We are proud of the range of interdisciplinary and intergenerational work that we do at WISER and we warmly invite you to listen with us and offer us feedback, as we draw the work of the seminar room into the public domain.
The members of the Podcast Group at WISER are Sarah Nuttall, Sizwe Mpofu-Walsh, Isabel Hofmeyr, Bronwyn Kotzen, Mpho Matsipa, Achille Mbembe and Tinashe Mushakavanhu.