Public Positions| The Pink Line by Mark Gevisser | 20 August | 4pm
Friday, 21 August, 2020 - 15:30
WiSER warmly invites you to the next PUBLIC POSITIONS session


Mark Gevisser discusses his new book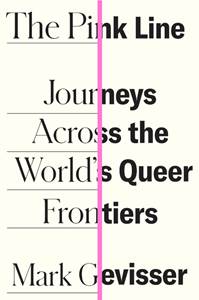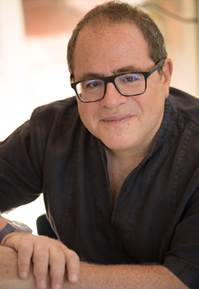 Gevisser will be in discussion with Sharad Chari and Mpho Matsipa.

Over the course of seven years, Mark Gevisser followed protagonists from nine countries around the world who live along the new global frontiers made possible by 'LGBT Rights'. In the process, he narrates one of the most startling stories of the 21st Century: how a new conversation about sexual orientation and gender identity has come to divide the world in an entirely new way, bringing about new freedoms on the one hand while creating new fears. The Pink Line folds intimate stories of individuals, families and communities into a powerful account of how gender identity describes our contemporary world and reveals some of its most troubling new faultlines. While same-sex marriage and gender transition are now celebrated in some parts of the world, laws to criminalise homosexuality and gender non-conformity have been strengthened in others. And the internet means that people across the world are downloading globalized queer identities - and adapting them too. Fresh culture wars have emerged. This ground breaking and highly original book takes you to their frontiers.
This WISER discussion will focus in on the book's multiple and suggestive readings of space: its stories of flight that are intra- as well as extra-continental, the pink line separating city and the hinterland, questions of fugitivity, underlife and constraint as spatially marked for and by queer lives in African cities, evasiveness as a practice of movement and non-binary identity as a form of evading both gender and racial policing.
"Gevisser has produced that rare book of non-fiction—rigorously researched, meticulously analysed and beautifully crafted. The Pink Line is not just necessary reading for those who care about justice, it ought to be mandatory".—Sisonke Msimang, author of Always Another Country.
"An engrossing study, full of stories, of the extent to which the world has changed in its attitudes to LGBT people…This is a valuable book not only for the quality of Gevisser's analysis and the scope of his research, but because he spends a good deal of time with the people on whose lives he focuses. He does not just sail into such cities as Cairo, Nairobi, Kampala, Ramallah and Istanbul, interview a few gay locals, deplore their plight and depart. He sticks around; he finds people whose lives he can follow over a couple of years. He hangs out with them, enjoys their company; he renders them in all their complexity". - Colm Toibin, novelist and Professor of Humanities, Columbia University.
Thursday, 20th August 2020
4pm (SA Time)
Please register for this Zoom webinar in advance of the meeting at https://wits-za.zoom.us/webinar/register/WN_MrdmDQSUReCvbrC4psmCvw
Mark Gevisser, a former Writer in Residence at WISER, is an author and journalist who won the 2008 Alan Paton Award for biography Thabo Mbeki: The Dream Deferred. He is the editor, with Edwin Cameron, of Defiant Desire: Gay and Lesbian Lives in South Africa, and his book Lost and Found in Johannesburg: A Memoir was published in 2014.
Sharad Chari is a geographer at Berkeley and a research associate at WISER. He has written on South India, and his new book is called Apartheid Remains. He is working on post-imperial oceanics and on sexuality as a 'dense transfer point' in South Africa's democratic transition.
Mpho Matsipa is a researcher at WiSER, curator and lecturer. She has written critical essays on art and architecture and curated the exhibition and online platform African Mobilities. She lectures at the School of Architecture and Planning at Wits and has taught at Columbia University (GSAPP) and Cooper Union, New York.