Migrancy and Health
As part of the ongoing exhibition at the Wits Art Museum and the publication A Long Way Home (edited by Peter Delius, Laura Phillips and Fiona Rankin-Smith, WITS UP, 2014), the Medical Humanities project at WISER will co-host this event.
Wednesday, 4 June, in the Wiser Seminar Room, from 5.30 - 7.00.
Catherine Burns from WiSER will open and chair the discussion.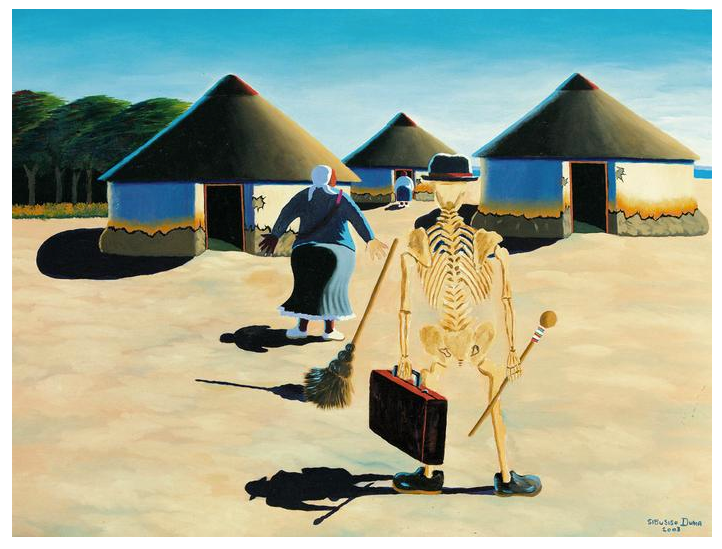 Sibusiso Duma, Ghost, 2003 (Bruce Campbell-Smith Collection)
Speakers: Richard Spoor (lawyer in silicosis mining case), Victoria Schneider (journalist writing about returning miners), Fazel Randera (former health policy advisor at Chamber of Mines).