WiSER and Wits University Press invite you to the launch of
Maxim Bolt's
Zimbabwe's Migrants and South Africa's Border Farms
The Roots of Impermanence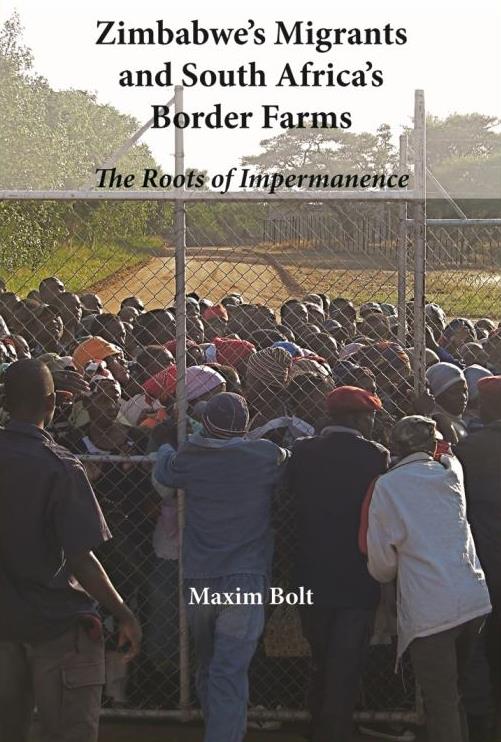 During the Zimbabwean crisis, millions crossed through the border fence to South Africa, searching for work as farm labourers.
In a time of intensified pressures on commercial agriculture in South Africa following market liberalization and post-apartheid land reform, Maxim Bolt explores the lives of migrant labourers and settled black farm workers and their dependants as they intersect with those of white farmers and managers on the Zimbabwean-South African border.
Join us for a conversation with Maxim Bolt as he discusses, with Tara Polzer (research director at Social Surveys Africa) and Eric Worby (Professor of Anthropology at Wits), the role of wage labour in a place of crisis. How do people create homes and stability in times of mass unemployment and uncertainty? Chaired by Catherine Burns (WiSER).
Wednesday, 11th May 2016
18:00 – 19:30
WiSER Seminar Room
6th Floor, Richard Ward Building
East Campus, Wits University
RSVP by 9th May to: info.witspress@wits.ac.za 
Drinks will be served.
Maxim Bolt won the 2016 BBC Thinking Allowed / British Sociological Association award for Ethnography for his book Zimbabwe's Migrants and South Africa's Border Farms: The Roots of Impermanence, for his ethnographical study of labour and social life on large-scale farming enterprises in Southern Africa.