Launch of 'Sol Plaatje's Native Life in South Africa'
Thursday, 17 November, 2016 - 17:30
WiSER and Wits University Press invite you to a panel discussion on
Sol Plaatje's Native Life in South Africa
PAST AND PRESENT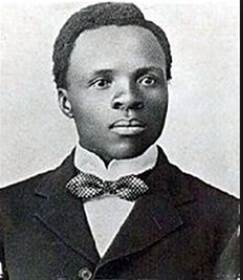 Edited by Janet Remmington, Brian William, Bhekizizwe Peterson
Foreword by Njabulo Ndebele
Speakers: Bheki Petersen, Brian Willan, Kwezi Mhkize
Respondent:
Khumisho Moguerane
Chair: Catherine Burns
First published in 1916, Sol Plaatje's
Native Life in South Africa
was written by one of South Africa's most talented 20
th
century black leaders and journalists. Plaatje's pioneering book arose out of an early African National Congress campaign to protest against the discriminatory 1913 Natives Land Act.
Native Life
narrates Plaatje's investigative journeying into South Africa's rural heartland to report on the effects of the Act and his involvement in the deputation to the British imperial government. At the same time it tells the bigger story of the assault on black rights and opportunities in the newly consolidated Union of South Africa – and the resistance to it.
The aim of this multi-authored volume is to shed new light on how and why
Native Life
came into being at a critical historical juncture, and to reflect on how it can be read in relation to South Africa's heightened challenges today. Critical areas that receive analysis and focus in this collection include land, race, history, mobility, belonging, war, the press, law, literature, language, gender, politics and the state.
Contributors to the volume, in addition to chapters by the editors, include Sabata-Mpho Mokae, Violet Plaatje, Brian Willan, Peter Limb, Albert Grundlingh, Khwezi Mhkize, Andre Odendaal, Christopher Saunders, Heather Hughes, Keith Breckenridge, Jacob Dlamini and Sean O'Toole.
Wednesday, 16th November 2016
6:00 - 7:30
WiSER Seminar Room
6th Floor, Richard Ward Building
East Campus, Wits University
Drinks and snacks will be served.