INVITE | Book Launch and Discussion | Tragedy and Postcolonial Literature by Ato Quayson | 10 June | 6pm
Thursday, 10 June, 2021 - 18:00
WiSER invites you to the launch of

Tragedy and Postcolonial Literature
by Ato Quayson (Stanford University)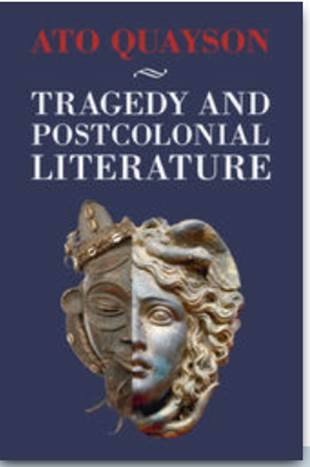 This book examines tragedy and tragic philosophy from the Greeks through Shakespeare to the present day. It explores key themes in the links between suffering and ethics through postcolonial literature. Ato Quayson reconceives how we think of World literature under the singular and fertile rubric of tragedy. He draws from many key works – Oedipus Rex, Philoctetes, Medea, Hamlet, Macbeth, and King Lear – to establish the main contours of tragedy. Quayson uses Shakespeare's Othello, Chinua Achebe, Wole Soyinka, Tayeb Salih, Arundhati Roy, Toni Morrison, Samuel Beckett and J.M. Coetzee to qualify and expand the purview and terms by which Western tragedy has long been understood. Drawing on key texts such as The Poetics and The Nicomachean Ethics, and augmenting them with Frantz Fanon and the Akan concept of musuo (taboo), Quayson formulates a supple, insightful new theory of ethical choice and the impediments against it. This is a major book from a leading critic in literary studies.

The author will be in discussion with Jeanne-Marie Jackson (Johns Hopkins University) and Anki Mukherjee (Oxford University).

The event will be chaired by Achille Mbembe.
Ato Quayson is Professor of English at Stanford University, California. He has previously taught at the University of Cambridge, the University of Toronto, and at New York University, and has held fellowships at the University of Oxford, Harvard University, the University of California, Berkeley, Australian National University, and Wellesley College, among others.

Thursday, 10th June 2021
6pm (Johannesburg time)
Please register for this Zoom event in advance of the meeting
https://wits-za.zoom.us/meeting/register/tJ0ofuGsqz4oHtK2hBuBVPg_cQ7klHPynQXL