INVITE | Book Launch and Discussion | THE NEW APARTHEID by Sizwe Mpofu-Walsh | 4 August | 6pm (SA time)
Wednesday, 4 August, 2021 - 18:00
WiSER invites you to the launch of

THE NEW APARTHEID
By Sizwe Mpofu-Walsh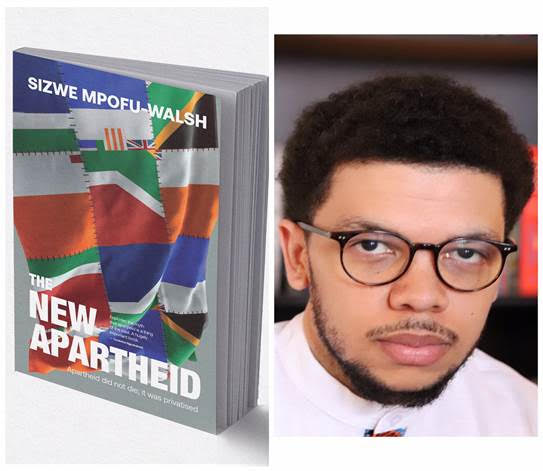 South Africa's story is often presented as a triumph of new over old, but while formal apartheid was abolished decades ago, stark and distressing similarities persist. Dr Sizwe Mpofu-Walsh explores the edifice of systemic racial oppression — the new apartheid — that continues to thrive, despite or even because of our democratic system.
This new apartheid is a privatised, decentralised, self-replicating vestige of the apartheid state. For the people of South Africa, it means poverty or paradise, separated by an inch of glass and a line of code. Mpofu-Walsh names our malaise by tracing its impact on our use of space, law, wealth, technology and punishment.
The New Apartheid is both a razor-sharp survey of the South African crisis and a call for far-reaching change. Unless we understand the new apartheid, we cannot start the urgent task of dismantling it.
Sizwe will be in conversation with Mpho Matsipa (WISER), Rekgotsofetse Chikane (Wits School of Governance) and Jessica Breakey (WISER), with closing remarks by Achille Mbembe.
Sizwe Mpofu-Walsh is a Postdoctoral Fellow at WiSER. His first book, Democracy and Delusion: 10 Myths in South African Politics (2017) won the City Press-Tafelberg Nonfiction Award. The book was accompanied by a rap album of the same name. In 2015, he was awarded an MPhil with distinction in International Relations at Oxford, and in 2020 he completed a DPhil at Oxford on the politics of nuclear-weapon-free zones. His new book The New Apartheid has just been released.

Wednesday, 4th August 2021
6pm (SA time)
Please register for this Zoom event in advance of the meeting
https://wits-za.zoom.us/webinar/register/WN_tnJva59uSQCt-Jkf2QW8bA