Heated Conversations I Final Four Sessions
Wednesday, 11 October, 2023 - 12:00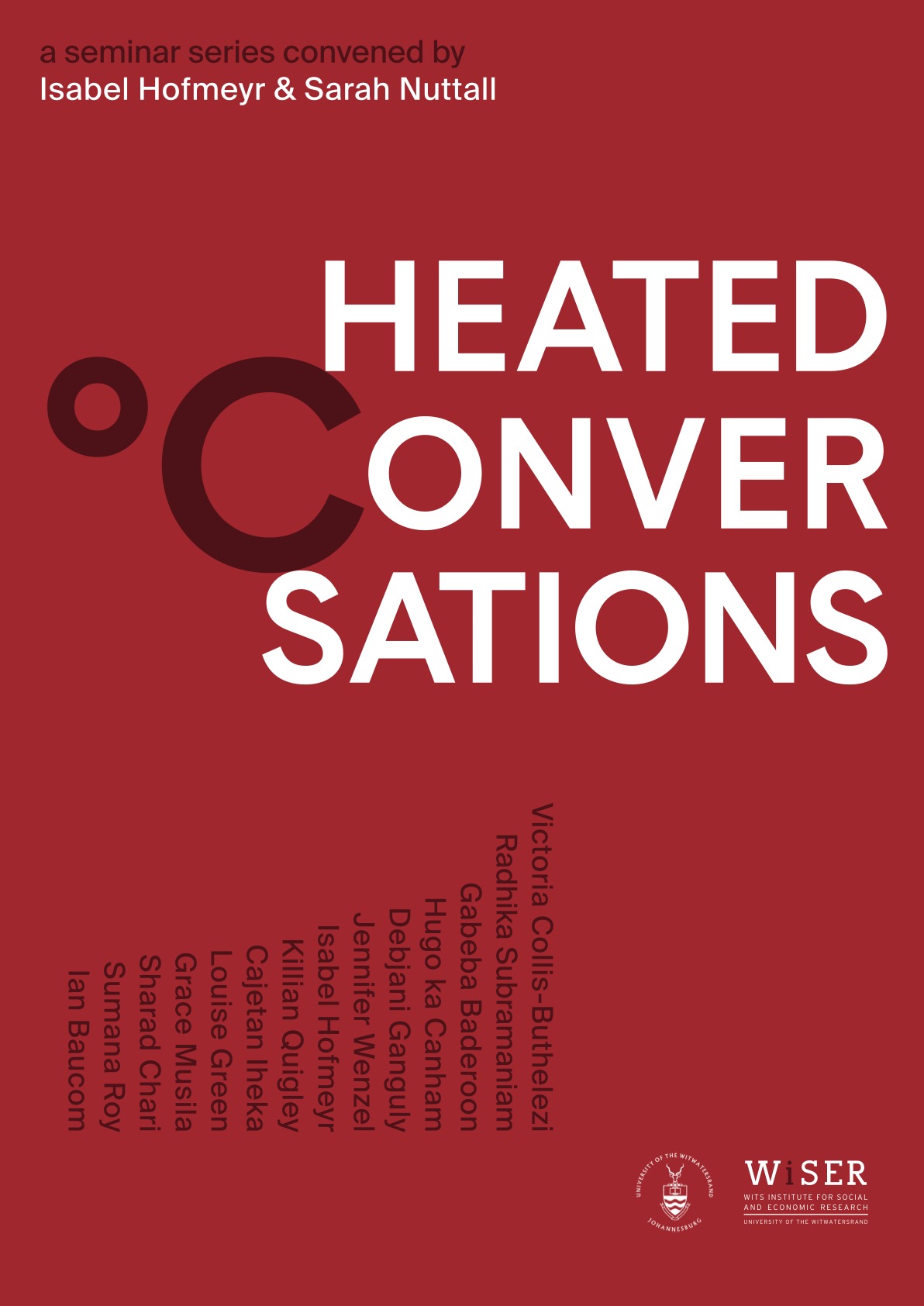 A reminder of our Final Four Heated Conversations
Aug 30: Ian Baucom
Sept 13: Cajetan Iheka
Sept 27: Louise Green
Oct 11: Gabeba Baderoon

Oct 25: Ian Baucom

Nov 8: Panashe Chigumadzi

Heated Conversations is a seminar series convened by Isabel Hofmeyr and Sarah Nuttall. As global warming produces rising seas, falling dam levels and excessive droughts, generating new levels of multi-crisis in the world-now, so too are our conversations and discourses heating up in multiple ways. This seminar series takes up these questions of anthropogenic escalation and pedagogical shifts of gear. It does so in a context in which strengthening Southern bodies of knowledge is ever more crucial to engaging collectively with and comprehending these complex new rubrics and material dimensions. A forum broadly dedicated to the literary and cultural humanities, the seminar is hospitably open to wide participation from as many parts of the world as possible and will invite speakers to offer generative interventions for discussion and debate.
Isabel Hofmeyr is Professor Emeritus at Wits University; Sarah Nuttall is Professor of Literary and Cultural Studies at WiSER, Wits.