DECOLONISATIONS OF LITERATURE - Critical Practice in Africa and Brazil After 1945 Launch | 26 May | 4pm (Jhb time)
Thursday, 26 May, 2022 - 16:00
WiSER invites you to the launch of

DECOLONISATIONS OF LITERATURE
Critical Practice in Africa and Brazil After 1945
by Stefan Helgesson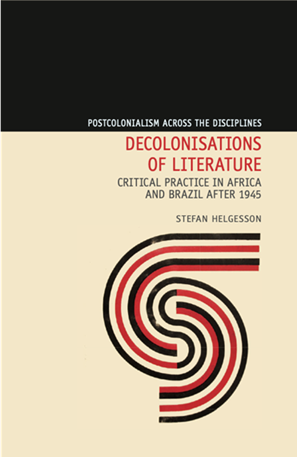 Decolonisations of Literature sets out to understand how the meaning of 'literature' was transformed in the global South in the post-1945 era. It looks at institutional contexts in South Africa (mainly Johannesburg), Brazil (São Paulo), Senegal (Dakar) and Kenya (Nairobi), and engages with critical writing in English, Portuguese and French. Critics studied in the book include Antonio Candido, Tim Couzens, Isabel Hofmeyr, Es'kia Mphahlele, Léopold Senghor, Taban Lo Liyong and Ngugi wa Thiong'o. By reading these intellectuals of the global South as producers of theory and practice in their own right, the book attempts to demonstrate the contingency of what is here called the worlding of the concept of literature. 'Decolonisation' itself is seen as a contingent, non-linear process that unfolds in a recursive dialogue with the past. In a bid to offer a more grounded approach to world literature, a key objective of this study is therefore to investigate the accumulation of temporalities in institutional histories of critical practice.
Stefan Helgesson will be in conversation with Dan Ojwang (Wits University), Fabio Durão(UNICAMP, São Paulo) and Jane Hiddleston (Oxford University)
Chair: Sarah Nuttall (WISER)
Stefan Helgesson is Professor of English at Stockholm University and Senior Research Associate in Literary Studies in English at Rhodes University.
Thursday, 26 May 2022
4.00-5.30 pm (Johannesburg time)

Please register for this Zoom event in advance of the meeting
https://wits-za.zoom.us/meeting/register/tJctcuiupj0tGNzMTDkjQ3ykdKHS9w7tj78c