Confronting Coronavirus Virality, Moral Panic, Risk, Xenophobia
Friday, 20 March, 2020 - 17:30
Public Positions - Confronting Coronavirus - Virality, Moral Panic, Risk, Xenophobia | 19 March | 6pm
WiSER is postponing this event and taking the time to structure the discussion differently. The necessity of having an informed public conversation on the Coronavirus pandemic is confirmed by the productive range of responses we have received from all quarters. We are thinking how best to do this, not least as the situation changes so rapidly. We intend to draw more speakers to the table, and will announce our revised event soon, as time and the unfolding situation allows. We look forward to hosting a generative discussion across as many sectors in South Africa as possible.
---
WiSER invites you to our next lecture in our new series PUBLIC POSITIONS

Confronting Coronavirus
Virality, Moral Panic, Risk, Xenophobia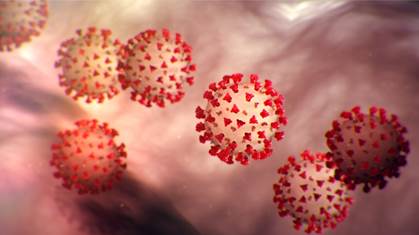 Join Eusebius McKaiser and Jacques Rousseau in a discussion about how the physical threat of COVID-19 also offers a prescient example of a moral panic capable of causing largely unfounded fears and, of particular concern in this country, grounds for validating a mistrust of strangers that can easily translate into and feed social ills such as xenophobia. Added to these concerns are those relating to the fact that should the virus rate grow in this country, the burden of difficulty in accessing medical attention will fall on the poor. The discussion, facilitated by WiSER director Sarah Nuttall, will also consider the role of social and other media in highlighting, and even encouraging, the human inability to accurately perceive risk, and how our fear and panic regarding this coronavirus are themselves an infection we should seek to avoid; perhaps as fervently as obsessing over washing our hands and avoiding gatherings such as this one.
Thursday, 19th March 2020
6pm
WiSER Seminar room,
6th Floor, Richard Ward Building
East Campus, Wits University
Eusebius McKaiser is a broadcaster, political analyst and author based in Johannesburg. His most recent book was Run, Racist, Run and he hosts The Eusebius McKaiser Show on 702.
Jacques Rousseau is the co-author of "Critical Thinking, Science and Pseudoscience – Why We Can't Trust Our Brains", and a lecturer in critical thinking and business ethics at the University of Cape Town.
RSVP: Najibha.Deshmukh@wits.ac.za