Book discussion | Winnie & Nelson - Portrait of a Marriage by Jonny Steinberg | 23 May | 6pm | In-Person
Tuesday, 23 May, 2023 - 18:00
WiSER and Jonathan Ball Publishers invite you to a book discussion

WINNIE & NELSON
Portrait of a Marriage
by Jonny Steinberg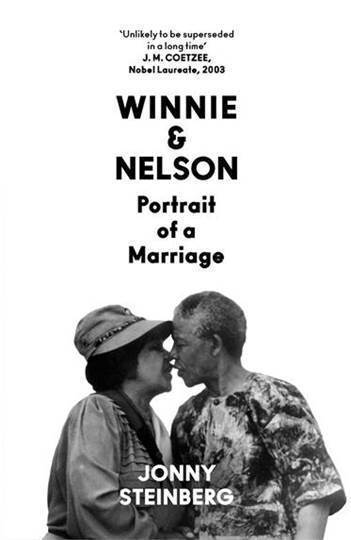 One of the most celebrated political leaders of our time, Nelson Mandela has been written about by many biographers and historians. But in one crucial area, his life remains largely untold: his marriage to Winnie Madikizela-Mandela. During his years in prison, Nelson grew ever more in love with an idealised version of his wife, courting her in his letters as if they were young lovers frozen in time. But Winnie, every bit his political equal, found herself increasingly estranged from her jailed husband's politics. Behind his back, she was trying to orchestrate an armed seizure of power, a path he feared would lead to an endless war .Jonny Steinberg tells the tale of this unique marriage – its longings, its obsessions, its deceits – in a page-turning political biography. Winnie and Nelson is a modern epic in which trauma doesn't affect just the couple at its centre, but an entire nation. In the end, both knew theirs was not simply a marriage, but a struggle to define anti-apartheid futures as such.
Sizwe Mpofu-Walsh (International Relations and WiSER, Wits University) will be in discussion with Jonny Steinberg (Yale University and WiSER)
Jonny Steinberg is the author of several books about everyday life in the wake of South Africa's transition to democracy. He is a two-time winner of the Sunday Times Alan Paton Award, and an inaugural winner of the Donald Windham-Sandy M. Campbell Literature Prizes. Until 2020, he was professor of African studies at Oxford University. He currently teaches part-time at the Council on African Studies at Yale University's MacMillan Center for International and Area Studies and is visiting professor at the Wits Institute for Social and Economic Research (WISER) in Johannesburg.
Sizwe Mpofu-Walsh is a Lecturer in the Department of International Relations at Wits University. He holds a DPhil in International Relations from the University of Oxford. His first book Democracy and Delusion: 10 Myths in South African Politics (2017) won the City Press-Tafelberg Nonfiction Award. The book was accompanied by a rap album of the same name. His second book The New Apartheid (2021) was one of the bestselling books in South Africa that year. He is the host of the prime time current affairs show 'Unfiltered' on SABC News.
Tuesday, 23rd May 2023
17:30 for 18:00
WiSER Seminar room

The book will be sold at the event and light snacks will be served.
RSVP: Najibha.Deshmukh@wits.ac.za