WiSER is delighted to invite you to a public lecture
AIDS and Archives of Emotion in the UK  
Matt Cook, Birkbeck, University of London
This lecture explores the AIDS crisis in the UK through the prism of the history of the emotions. It draws chiefly on the astonishing testimonies of around 600 largely straight men and women gathered through the Mass Observation project in 1987 and finds a complex emotional landscape which had a pressing impact on everyday lives and on public health policy.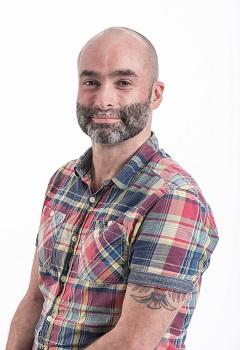 Tuesday, 13 September
5.30pm
WiSER Seminar Room
6th Floor, Richard Ward Building
East Campus, Wits University
Refreshments will be served.
Matt Cook is Professor of Modern History at Birkbeck, University of London and co-Director of the Raphael Samuel History Centre. He is also author of London and the Culture of Homosexuality (2003) and Queer Domesticities (2015) and editor or co-editor of A Gay History of Britain (2007), Queer 1950s (2012) and Queer Cities, Queer Cultures (2014).