Writing Khabzela
By Liz McGregor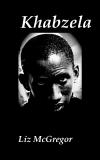 I have just despatched a book into cyberspace, courtesy of amazon.com, and it's a wonderful feeling. Khabzela. I actually wrote it seven years ago, soon after returning to South Africa after several years in London, working on the Guardian's comment and analysis pages. I had watched with some frustration the way South Africa was portrayed: Aids was now the prism through which it was viewed. The government had just won the case against the pharmaceutical companies, forcing them to allow generic anti-retroviral drugs and thus make it affordable to treat the hundreds of thousands of South Africans infected with the HI virus. Now the blame shifted to the president, Aids dissident, Thabo Mbeki. Perceptions of South Africa were reduced to villain vs victim: uncaring, remote Big Man president as the only obstacle to life-saving medication for his hapless, helpless people.
When I returned to South Africa in 2003, I found of course, that it was a noisy, fractious democracy but the silence on the subject of HIV/Aids was deafening. This couldn't surely be pinned on one man.
Then Khabzela, the hottest DJ on the hottest youth radio station in South Africa, Yfm, came out on air with his positive HIV diagnosis. I interviewed him but he was already suffering from dementia and he died a few months later, having refused to take ARV medication. Mbeki's confusing messages about the cause of Aids might have contributed to this refusal but certainly didn't explain it. For the next year, aided by a writing fellowship at the edgy, innovative Wits research institute, WISER, I explored his life in an attempt to understand why. I interviewed his family, his childhood friends, his girlfriends, his colleagues at Yfm and in the taxi industry, his sangoma and the dodgy white miracle peddlers he turned to in his increasing desperation. Finally, I sat down with the piles of transcripts of numerous interviews. How to write it? Khabzela and I were both South Africans but apartheid's rigid racial divide meant we could have grown up in two different countries. I now had control of how to frame his story. How not to emulate the same pigeon-holing I had been so critical of in London? Unless I went about this with maximum self-awareness, I too was going to shape the story to fit my own preconceptions. And no matter how empathetic I was, I could not claim to be familiar with the intimate agonies and yearnings of a black man who had grown up under apartheid.
I decided I could not use the traditional biographical tool of omniscient narrator. I made myself a peripheral character in the book, trying to be upfront about where I was coming from. For the rest, I used as far as possible verbatim quotes from my interviewees so that they got to tell their stories in their own words. I was simply the conduit, weaving it all together into a coherent narrative. I remember falling into quite an intense depression in the months I was writing Khabzela. Analysing it afterwards, it was clear why. The interviews had been done while Khabzela was dying and shortly after his death. Virtually everyone I spoke to was still in the throes of shock and grief – and fear. If it happened to Khabzela, it could happen to them too. These were the voices that were swilling around in my head in those long, lonely months of writing.
This month, Khabzela would have turned 44. He died in 2004. This book was first published the following year, in September 2005, exactly seven years ago.
It became a best-seller in South Africa's undemanding terms: selling nearly 5,000 copies. The author gets 10% of the proceeds, going up to 12% for the second print run. In the seven years since its publication, I have made enough to pay the bills for almost two full months.
But, as with the research and writing of the book, it has taken me to interesting places. Zackie Achmat got me to address activists at the then ground-breaking Treatment Action Campaign. And later to sit on a panel at an Aids conference he chaired, consisting of celebrities' experience of Aids. I sat next to John Smit, then Springbok captain, who was remarkably articulate on the subject. In the cavernous waiting room of the HIV/Aids unit at the Charlotte Maxeke Hospital, I stood on a plastic chair and, aided by a translator, related Khabzela as cautionary tale to the captive patients: this is what will happen to you if you don't take your medication.
I was whisked off to a castle on a lake in Salzburg to pontificate on biography-as-mirror-of-society in the illustrious society of Claire Tomalin and Vikram Seth.
And now Khabzela is taking me on yet another journey.
Publishing has been revolutionized since I first handed over my manuscript in 2005. Then the author was reduced to bystander as the publisher, with exclusive licence over one's work, took control of print runs, distribution, pricing and marketing. I have a different publisher now but I think that, generally, the relationship between publisher and author has shifted with the coming of the digital age to become more of a partnership.
My latest royalty statement showed ever dwindling sales. I knew Khabzela was being prescribed at US universities but to get the physical copy there is expensive: the cost of posting a single book to London, for example, is R165.
Digital publishing transforms all that. It also offers the prospect of once again having control of the manuscript I had sweated and wept over. I dug out the contract I had signed in 2005 and sent it to Kundayi Masanzu, the copyright guru at ANFASA, the non-fiction writers' association. He confirmed I had not ceded rights to the electronic version of Khabzela and gave me sound, practical advice on how to go about establishing this fact with the publisher. That took several weeks. In the meantime, I began re-editing and updating the original manuscript. I found it reassuring to re-read it in the light of the current crisis in the mining industry. Only a few years ago, we were also in crisis: then hundreds of thousands of people were dying of Aids with no hope of affordable treatment. Now South Africa is the poster boy of the international Aids community, with the biggest HIV/Aids programme in the world, largely funded by the government.
I thought: this crisis too shall pass.
Amazon is remarkably user-friendly. I downloaded their idiot's guide to converting a Word document to an e-book and managed to get pretty far before deciding I needed professional help. After hitting several brick walls – every publisher in South Africa seems to be in the process of converting their backlists into e-books and anyone with the necessary skills is kept very busy – I found Masha du Toit, here in Cape Town. She completed the conversion swiftly and effectively. My friend, Dirk Hartford, the founding CEO of Yfm and the man who spotted and cultivated Khabzela, sent me some of his old pictures of him and I chose a particularly evocative one, cropped it on my Mac and Masha turned it into a digital cover. Loading the book into the Kindle shop is fairly simple: you are given a few choices. On pricing, for example. If you opt to price it at anything over $9.99, you can only opt for a 35-65% royalty split with Amazon. They get the 65%. Price it under 9.99 and you get 70%, although 30% then gets lopped off in tax for sales in the US. I chose an arbitrary middle ground: $5.99 but when it popped up for sale for the first time on the amazon.com website this morning, it was priced at $7.99. Who knows if it will find any takers at all? But, it's a good feeling, being in control. And launching Khabzela off on another life, out there in the ether.